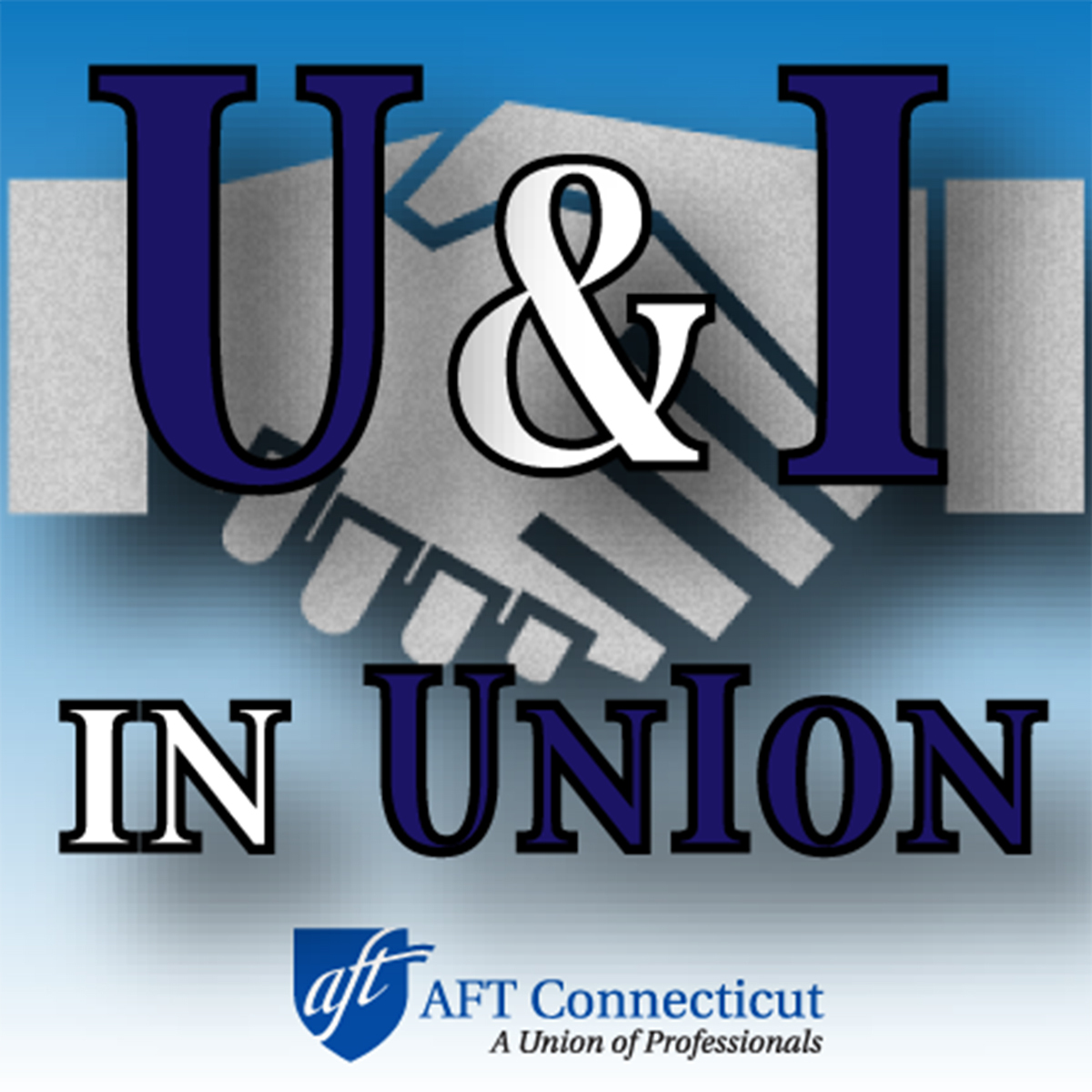 This first episode in a series on the topic of protecting educators' "freedom to teach" addressed current special interest-funded attempts to politicize U.S. history, civics and social studies. State federation president Jan Hochadel was joined by Connecticut Education Association (CEA) President Kate Dias and Connecticut Association of Public School Superintendents (CAPSS) Executive Director Fran Rabinowitz to lead the conversation.
Joining them was U.S. Senator Chris Murphy, who coordinated a local discussion on the issue at a round-table forum with educators, students and parents in Middletown. He answered members' questions on what has emerged as a national campaign by anti-public education forces to divide communities along racial lines.
AFT Connecticut's podcasts serve to provide a deeper dive into issues impacting members and the wider labor movement as part of the state federation's engagement and communications programs.
Members are encouraged to send e-mail with their questions or concerns to be addressed in a future. *
Additionally, members can leave a message with their comments to be played on either episode by dialing (860) 257-9782 and and entering extension 116. *
We're proud to be part of the Labor Radio/Podcast Network, which collectively gets our movement's message out to working people via the Internet.
Breaking news, event announcements, and urgent actions are also posted at the union's Twitter feed, Facebook page and website.
* Be sure to include your full name, local union and employer.