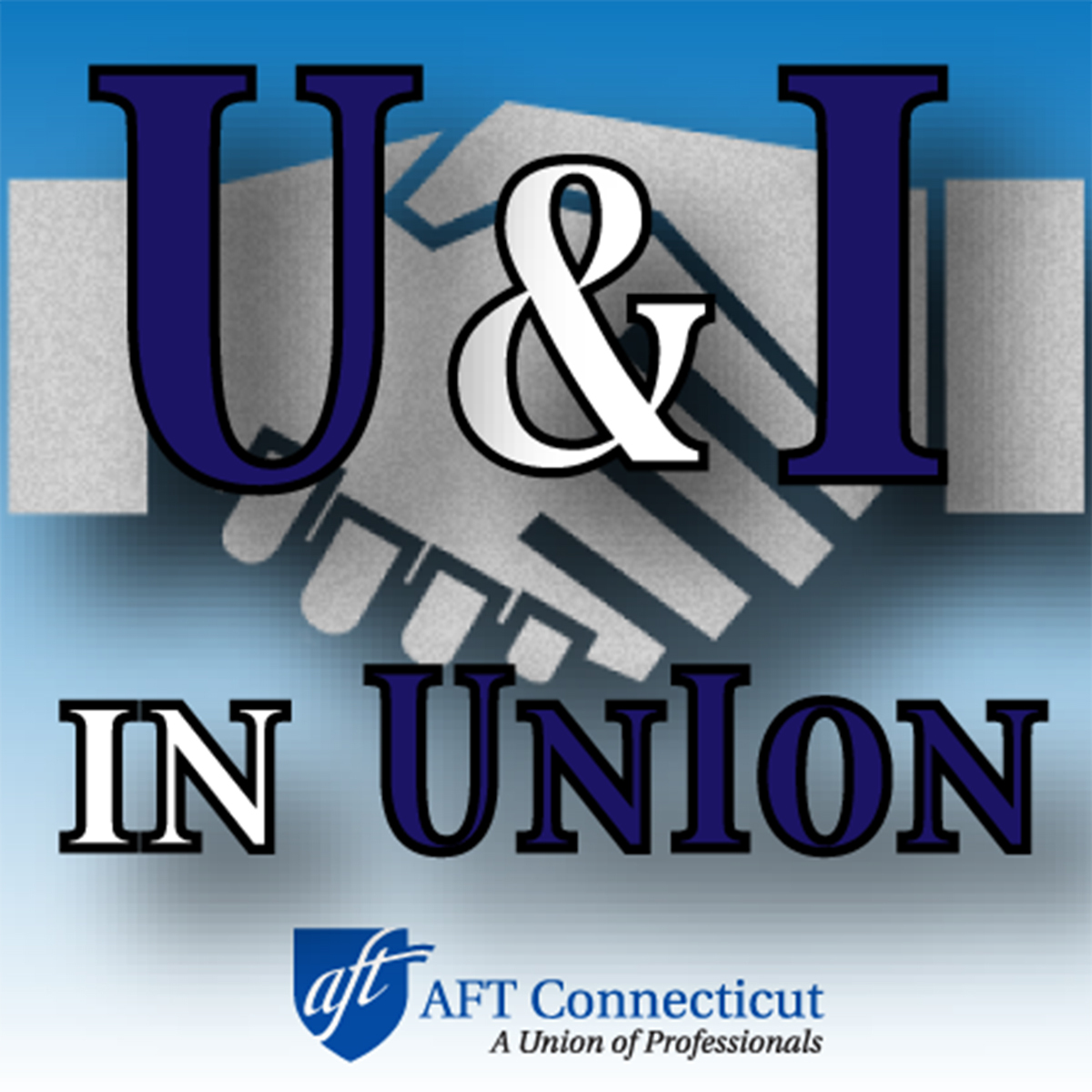 This first of two episodes devoted to the topic of retirement security is co-hosted by Jan Hochadel, state federation president, and Don Williams, the Connecticut Education Association's (CEA) executive director. In returning to the series' traditional format, they sit down with a single guest and narrow the focus of their conversation to recent efforts to stabilize pensions for certified educators.
Joining them is State Treasurer Shawn Wooden, whose responsibilities include serving as the principal fiduciary for the Teachers Retirement System (TRS). He answers members' questions on reforms developed by his office, both unions and the administration of Governor Ned Lamont that address the plan's unfunded liability and strengthen its benefits.
AFT Connecticut's podcasts serve to provide a deeper dive into issues impacting members and the wider labor movement as part of the state federation's engagement and communications programs.
Members are invited to send e-mail with their feedback as well as any questions and suggested topics for future episodes. *
Additionally, members can leave a message with their comments to be played on future episodes by dialing (860) 257-9782 and asking for extension 116. *
Breaking news, event announcements, and urgent actions are also posted at the union's Twitter feed, Facebook page and website.
Music: "Mission Statement," Digital Juice.
* Be sure to include your full name, local union and employer.