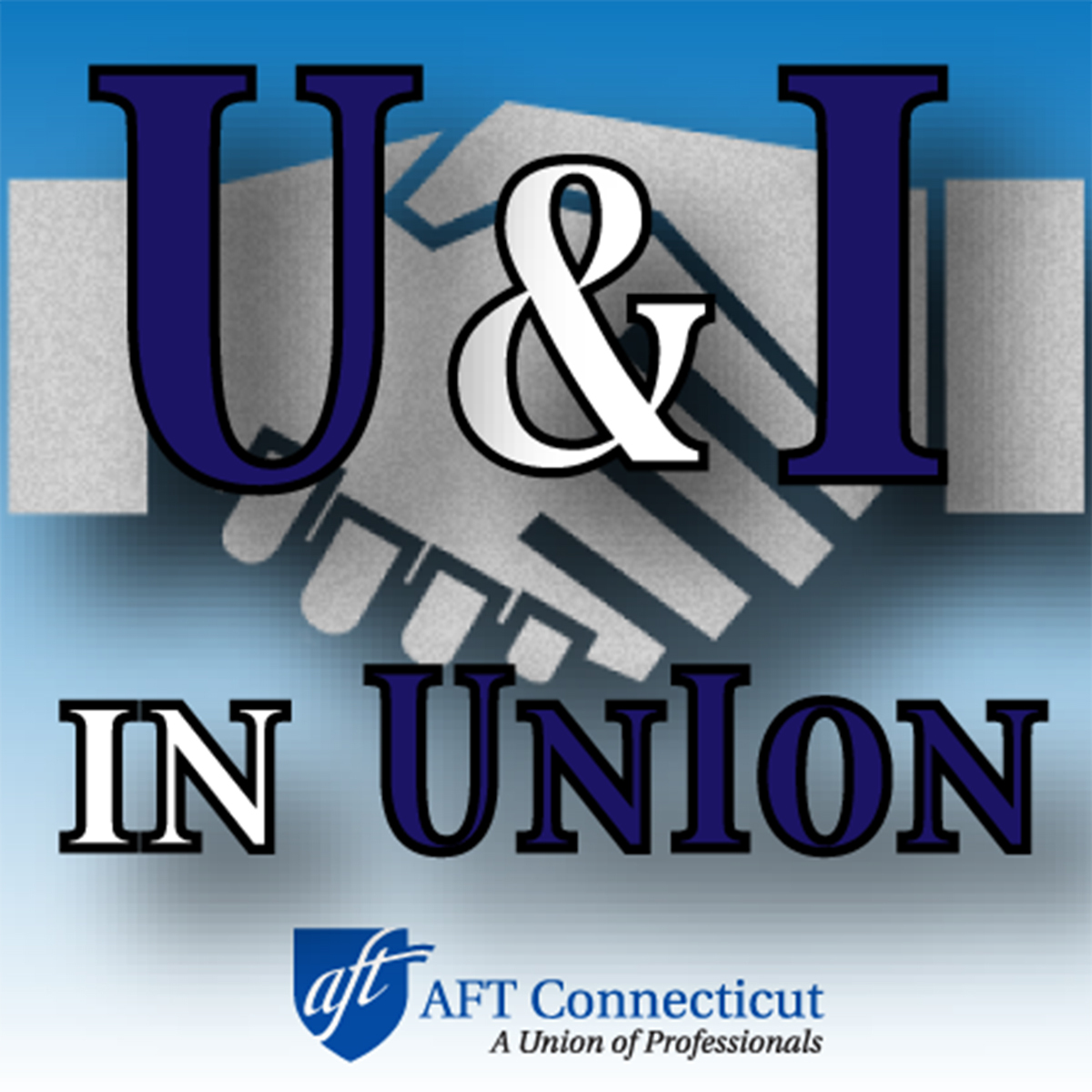 The latest episode in AFT Connecticut's podcast series features another in-depth discussion of public policy issues impacting union members in their workplace and their community. Jan Hochadel, state federation president, once again leads the conversation and is joined by Mary Yordon, an executive committee vice president and local union leader, as co-host.
Their guests are Dalio Philanthropies' Education Director Barbara Dalio and Chief Education Officer Andrew Ferguson. They discuss their record of collaboration with public school teachers, administrators and advocates across Connecticut and answer members' questions regarding the foundation's recently announced new state-level partnership.
AFT Connecticut's podcasts serve to provide a deeper dive into issues impacting members and the wider labor movement as part of the state federation's engagement and communications programs.
Members are invited to send e-mail with their feedback as well as any questions and suggested topics for future episodes. *
Breaking news, event announcements, and urgent actions are also posted at the union's Twitter feed, Facebook page and website.
Music: "Mission Statement," Digital Juice.
* Be sure to include your full name, local union and employer; members can access our federation's 2019 legislative priorities, which will be discussed in the next episode.