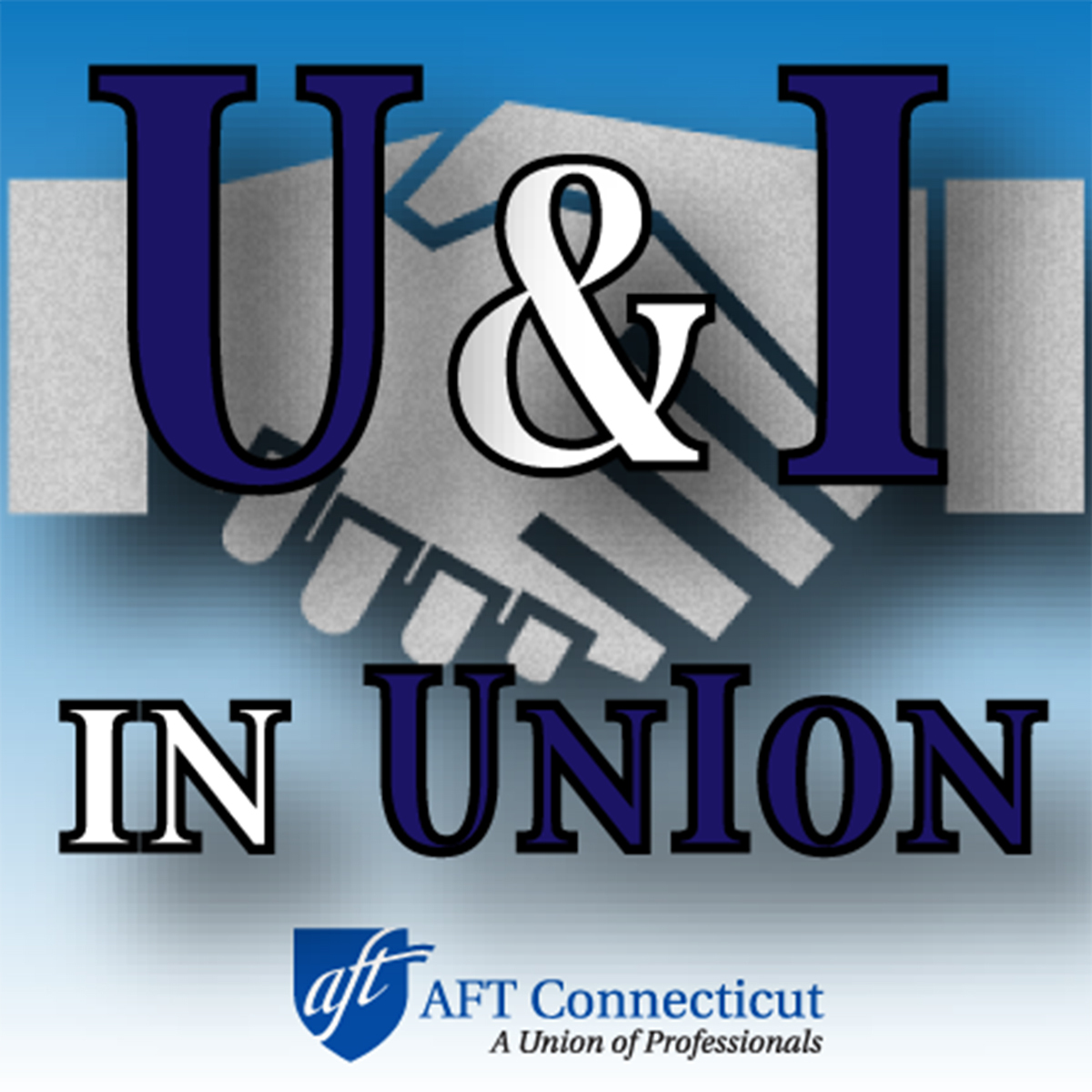 In the first of three episodes addressing workplace violence, our state federation president teams up with the head of the Connecticut AFL-CIO to introduce the topic to union members. Together, Jan Hochadel and Sal Luciano help lay the groundwork for the future discussions, which will focus on efforts to prevent assaults on healthcare professionals and public school educators.
Their guest for this episode is Connecticut Council on Occupational Safety and Health (ConnectiCOSH) Co-Chair Steve Schrag, who has for decades advocated for better workplace and community conditions. He provides important history and offers valuable context, as well as insightful answers to members' questions about previous and ongoing efforts to ensure that "work doesn't hurt."
AFT Connecticut's podcasts serve to provide a deeper dive into issues impacting members and the wider labor movement as part of the state federation's engagement and communications programs.
Members are invited to send e-mail with their feedback as well as any questions and suggested topics for future episodes. *
Additionally, members can leave a message with their comments to be played on future episodes by dialing (860) 257-9782 and asking for extension 116. *
Breaking news, event announcements, and urgent actions are also posted at the union's Twitter feed, Facebook page and website.
Music: "Mission Statement," Digital Juice.
* Be sure to include your full name, local union and employer.